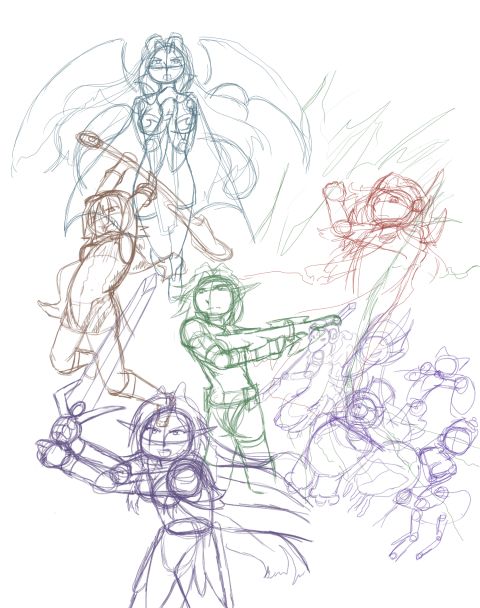 Now with more villains! Aha… I need to grab reference sprites for the lesser ones, I made Phreeoni look like a freaking Wobbufett (sp).
I think that concludes the wireframe part. Tempted to paint the Yggdrasil BG before I ink this time. It reminds me of those rare instances in which I got to paint on giant canvases… as clumsy as they were, it was also pretty awesome.
—
Pizza Wednesday = price drop on "X Lovers" specs = hi, Pizza Hut.
Classic Hand Tossed, I missed you~
As much as Pizza Hut is all about their novelty crusts, sometimes you just have to go back to the root of it all. Hand-tossed Pepperoni Lover's, hell yeah. (Also? The crust ends are useful for scraping out the bottom of this ranch dip jar. Hah!)
…
You know what else is good? Sleep. Sucks that I work best late at night and end up sleeping through the day, and sometimes I end up dream walking for some strange spiritual reason.
Tags: instant ramen, wip